Construction of the Very Light Rail National Innovation Centre (VLRNIC) supports industrial regeneration in Dudley, the capital of the Black Country.
To appreciate the scale of renewal going on at our Dudley site, it's helpful to look at the history…
The Very Light Rail National Innovation Centre (VLRNIC) stands on the site of the former Dudley station, opened in 1850 and once the scene of great commercial activity with Black Country passengers and goods coming and going until 1967, when it was closed as part of the 'Beeching axe'. However, there was still a demand for freight – now as shipping containers – and one of the first Freightliner depots was opened on the site, operating until 1989 when industrial decline and growing road transport usage caused it to close. Some freight trains used the line until as late as 1993 and then the line was mothballed – not torn up or built over (thankfully) but just left to decay. Until 2020, when against the tide of 55 years of decline, and the problems caused by COVID, the site began its rebirth.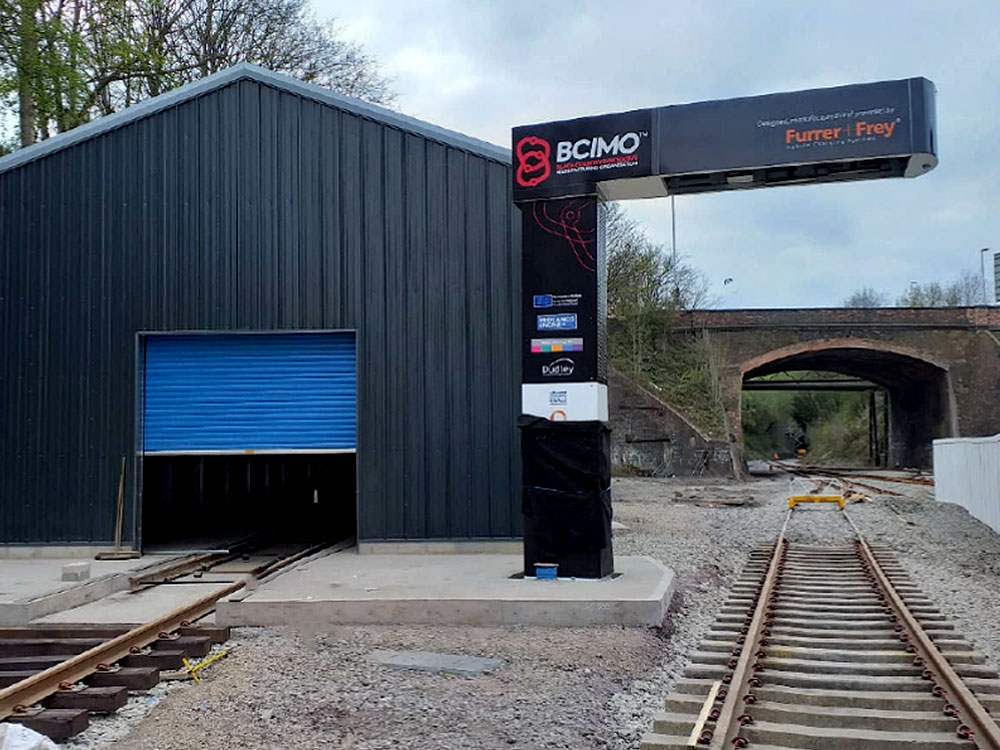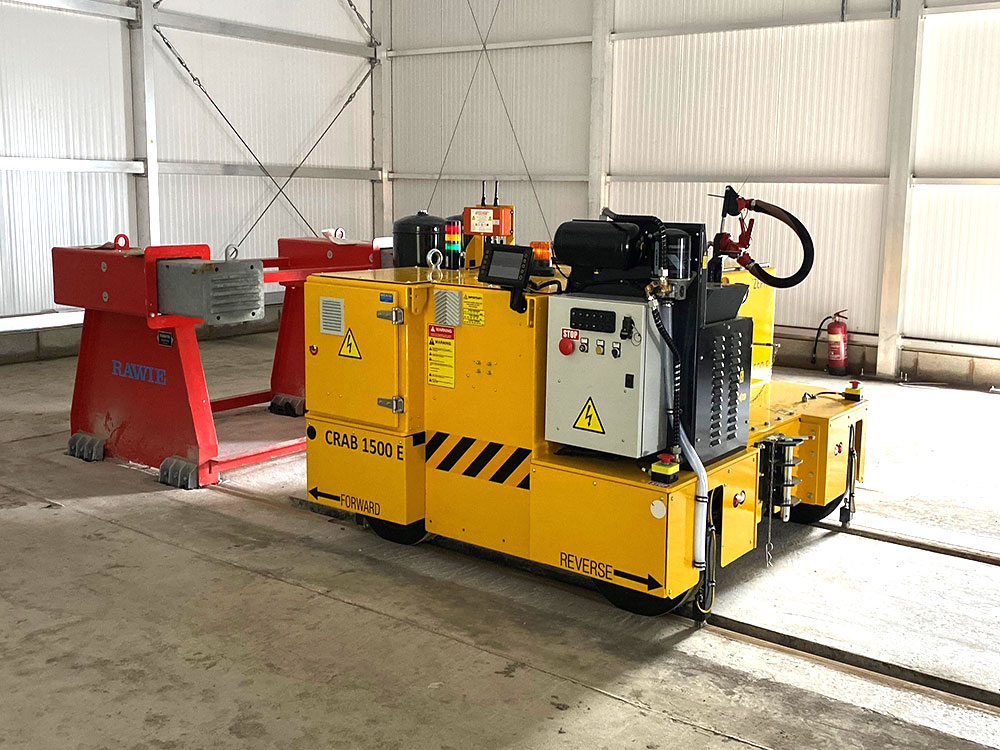 Today, just a year from the start of work, construction of the VLRNIC and associated test track is making rapid progress and is already part open for business:
The southern 80% of the 2.2Km of track has been completed by Trackwork. The track is entirely refurbished with new ballast, rails, and sleepers and the 845m tunnel plus its two bridges have been inspected and repaired where necessary, including a coat of paint for New Road overbridge. Vegetation has been brought back under control and a safe walkway has been installed along the entire length from Castle Hill overbridge going southwards.
The Workshop has also been completed by Trackwork. The Workshop is a super-lightweight aluminium structure of 360m2 which can house two VLR vehicles or most single unit rolling stock. It has an inspection pit, overhead crane and 3-phase electrical connections for charging battery vehicles. It also houses our CRAB 1500 shunter, recently delivered to site and capable of pulling up to 100 tonnes of rolling stock. The beauty of the Workshop is that it allows us to commence R&D on vehicles a year ahead of our main Engineering Hall in the VLRNIC itself opening.
Just outside the Workshop, the world's first ultra-rapid battery charge station for rail has been installed by Furrer+Frey. The charge station will allow VLR vehicles to fully charge or top up at scheduled 3-10 minute stops and provides a low-cost alternative to traditional overhead line electrification. The charger currently awaits commissioning before forming part of the Coventry Very Light Rail (VLR) testing programme, with the arrival of their prototype vehicle now imminent.
At the end of May we received formal permission from the regulator, the Office of Road and Rail (ORR), to operate as a rail vehicle and infrastructure testing facility. This is excellent news and reflects the hard work that we, together with our suppliers and partners, have put in to set up a rail innovation facility that is accessible, safe, efficient, and ready to work with projects of all types.
We have already hosted numerous visits to site and projects for the Department of Transport (DfT) testing 5G transmission in railway tunnels and Birmingham City University on behalf of Network Rail. We are pleased to say that feedback from customers and visitors alike has been extremely positive!
A specialist loop with a radius of 15m is currently being completed and will initially be used to test the unique cornering capabilities of the Coventry VLR vehicle. This will shortly include a custom-built set of points to enable use of the loop in either direction.
In the coming months, we will also have multiple platform facilities, to include a 22m tram stop, a 22m conventional height rail platform and a modular tram halt, newly designed by Quarterre and demonstrating innovation in passenger services to support integrated and seamless end-to-end journeys.
Build of the VLRNIC itself is progressing well, with the first and second floors, and the roof covering already completed. Some internal walls are now in place, and the external brick cladding is underway. The centre is due to be completed in April 2022.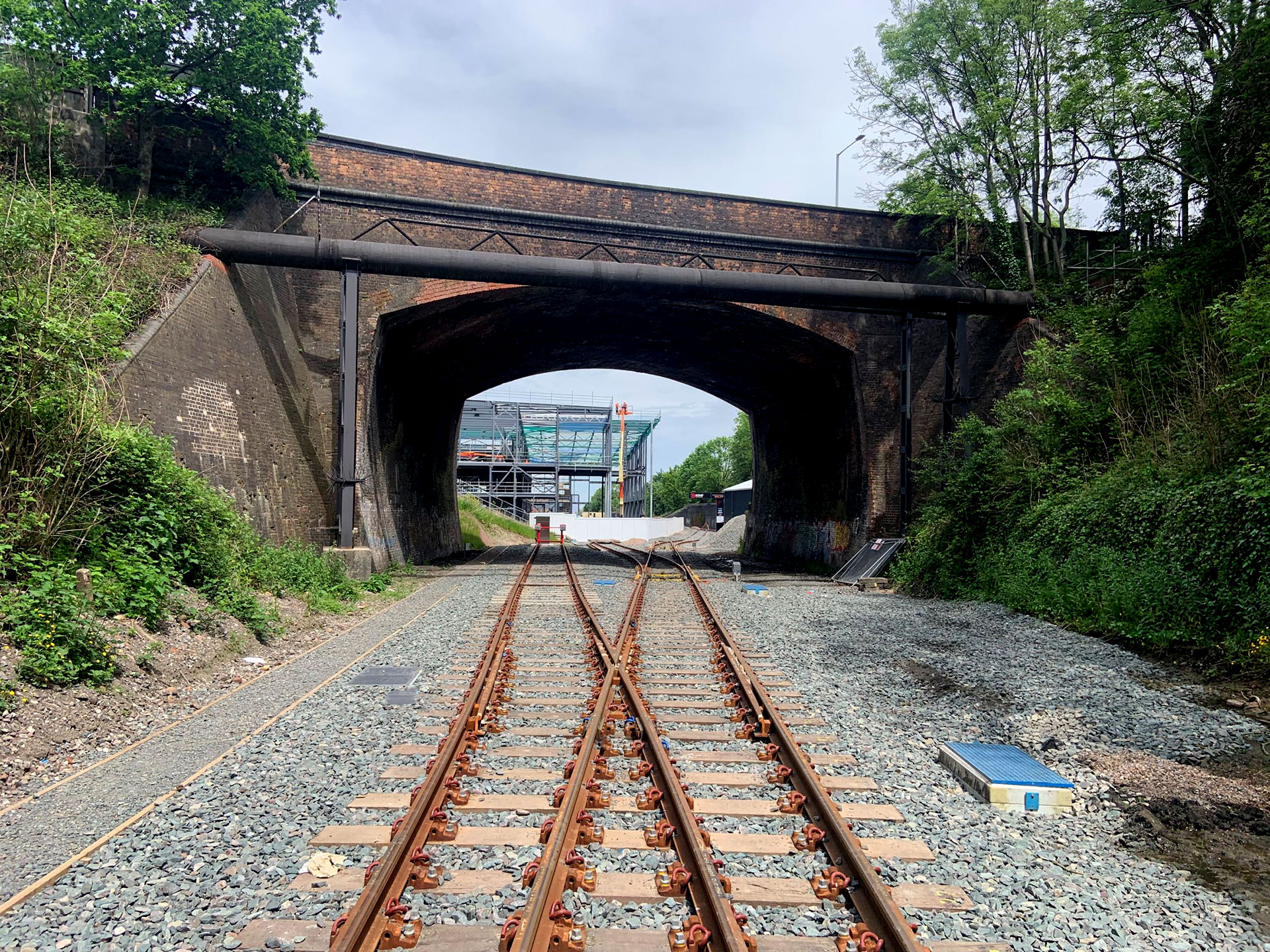 The Black Country Innovative Manufacturing Organisation (BCIMO) is a not-for-profit Research and Technology Organisation (RTO) and operator of the Very Light Rail National Innovation Centre (VLRNIC), a unique, world-class centre for rail innovation based in Dudley in the West Midlands.

Black Country Innovative Manufacturing Organisation (BCIMO)
Very Light Rail National Innovation Centre
Zoological Drive
Dudley
DY1 4AW
For Sat Navs use: DY1 4AL
T // 07769 586893. E // info@bcimo.co.uk