BCIMO are delighted to be working in collaboration with Coventry City Council on their Very Light Rail (VLR) initiative, an initiative that Nick Mallinson, our Chief Executive, was instrumental in the creation of, back in 2017 while working at WMG.
Coventry VLR is an innovative, affordable, battery-operated, rail-based system that, together with Coventry's narrower roads, widened pavements, cycle hire and electric taxi schemes, will transform the way people move about the city. This, and other initiatives such as UK Battery Industrialisation Centre, puts Coventry at the very heart of innovation in the green industrial revolution.
The prototype VLR vehicle, which also a testbed for other public transport innovations, including anti-microbial grab poles and lightweight impact-resistant glazing, is currently undertaking factory acceptance testing before we welcome it to the Very Light Rail National Innovation Centre (VLRNIC) in September for a planned testing programme.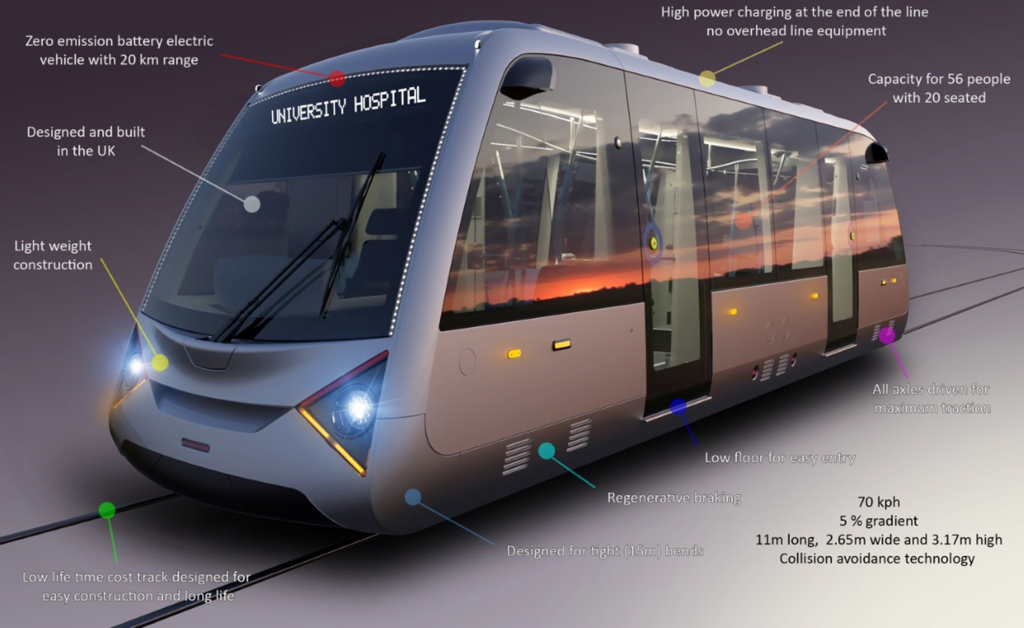 The vehicle will travel at up to 70 Km/h on our 2.2Km test track, as well as undertaking cornering trials on our specialist 15m radius loop. The vehicle will undergo preliminary trials for two months, before longer term reliability / endurance tests are carried out over a period of 12 months and feedback from this testing will go into building a pre-production vehicle. The prototype will also be fitted with autonomous operation capability and remote-control systems as part of the 5G-CAT project, leading to a demonstration early in 2022. Exciting times!
In parallel with this, Coventry is working with partners to deliver a new track solution that is shallow, easy to install and remove from the ground, and does not require the diversion of utilities, thereby reducing installation costs. In early 2022, BCIMO will receive prototype sections of this novel track system, and these will be incorporated into the test track to allow for full system integration testing.
Whilst the R&D is underway, Coventry City Council is also working hard to develop a first route for the city, which will link the rail station to the city and out to University Hospital. Coventry will have this first section of route in place during 2025. This will then develop incrementally to become four loops and two spurs, one of which will link with HS2 Phase 2a and the planned new Birmingham Airport Interchange.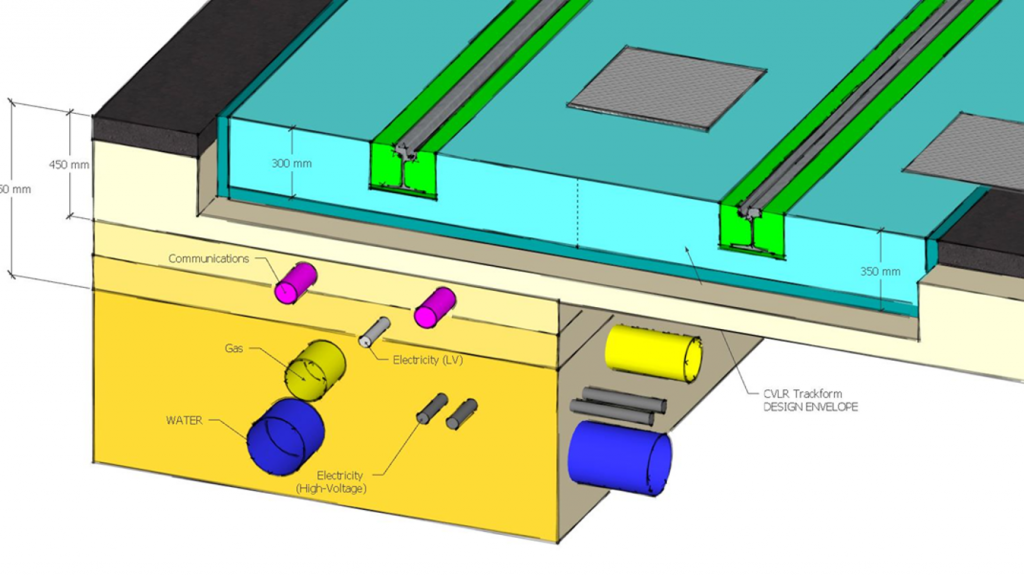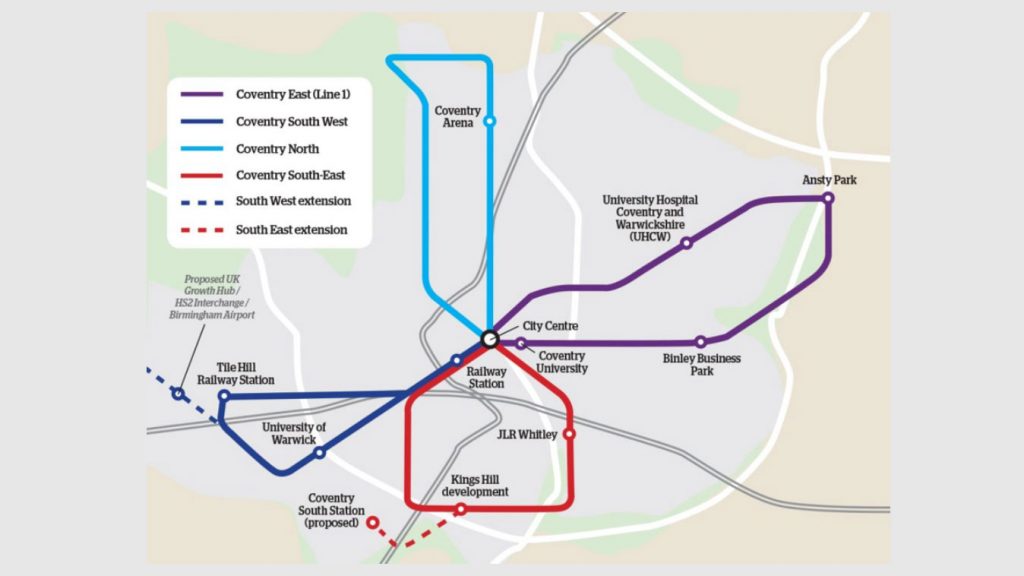 Working together with partner organisations; Transport for West Midlands (TfWM), Dudley Metropolitan Borough Council (DMBC) and WMG, BCIMO and Coventry City Council plan to develop a market for urban rail systems based on the Coventry VLR solution and encourage UK manufacture of this ground-breaking mode of public transport.
For more information on the Coventry VLR programme go to Very Light Rail | Very Light Rail | Coventry City Council or email verylightrail@coventry.gov.uk.


The BCIMO exists to oversee the build, launch and operation of a new Very Light Rail (VLR) national innovation centre, to be built in Dudley. Our vision is to positively transform the UK rail industry, through the creation of new and more affordable VLR transport solutions.
Black Country Innovative Manufacturing Organisation (BCIMO)
Very Light Rail National Innovation Centre
Zoological Drive
Dudley
DY1 4AW

T // 07769 586893. E // info@bcimo.co.uk