BCIMO's role is to work with organisations large and small – innovators, academia, policy makers and government departments – to deliver projects that will help shape and accelerate future industries, with four interdependent areas of activity focused on the development of:
Innovative / low-cost

technologies

for the whole of the rail sector as well as other new and emerging markets.

Manufacturing

supply chains

, here in the UK, and specifically in the Black Country / wider West Midlands.

Skilled

workforces

to manufacture, implement and operate these technologies, again in the Black Country / wider West Midlands.

New and emerging

markets

, both in the UK and overseas.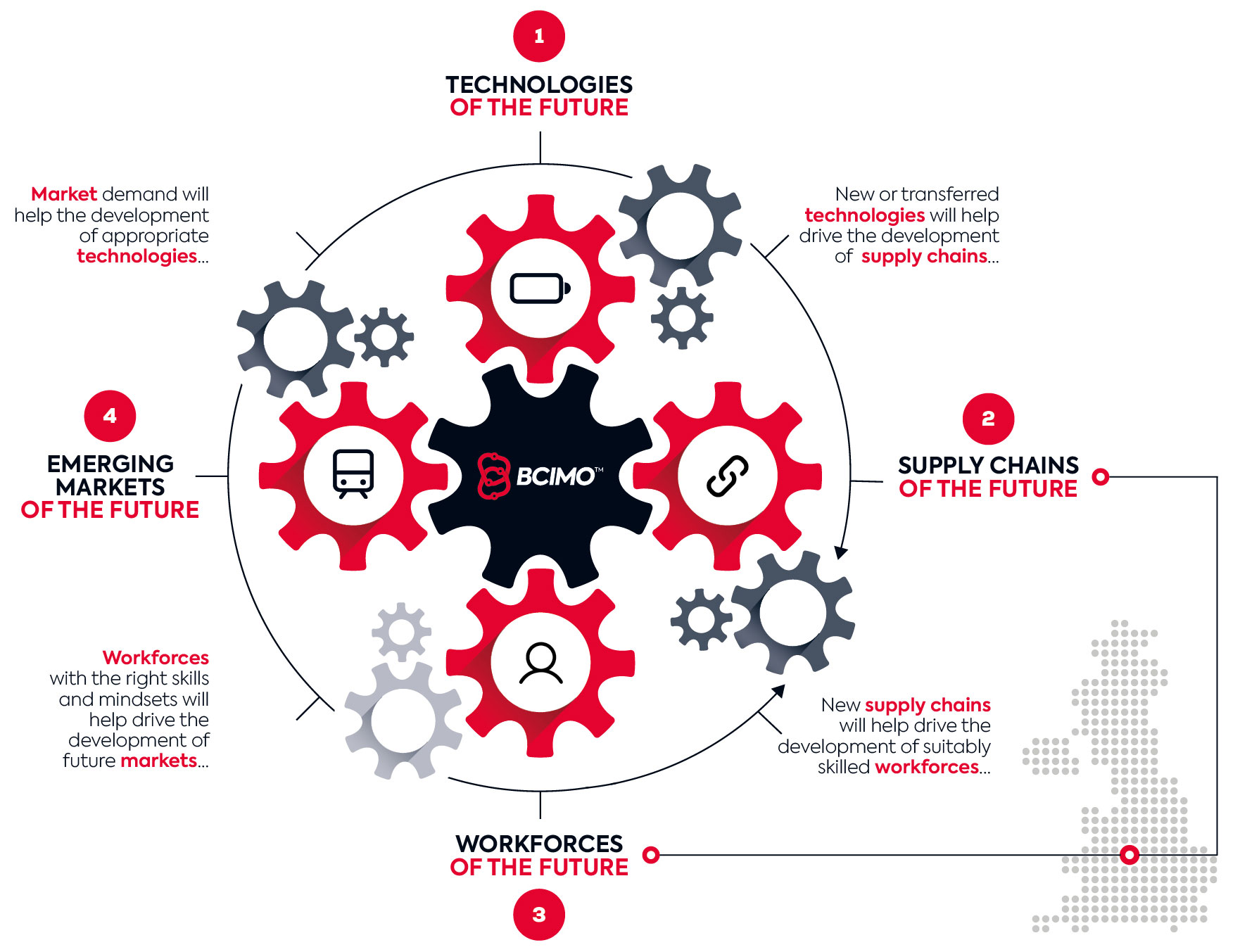 BCIMO offers a range of unique services in each of the following areas:

The Black Country Innovative Manufacturing Organisation (BCIMO) is a not-for-profit Research and Technology Organisation (RTO) and operator of the Very Light Rail National Innovation Centre (VLRNIC), a unique, world-class centre for rail innovation based in Dudley in the West Midlands.

Black Country Innovative Manufacturing Organisation (BCIMO)
Very Light Rail National Innovation Centre
Zoological Drive
Dudley
DY1 4AW
For Sat Navs use: DY1 4AL
T // 07769 586893. E // info@bcimo.co.uk