Clean Futures Accelerator – Challenge Support Workshop
23rd August 2023 14:00 – 17:00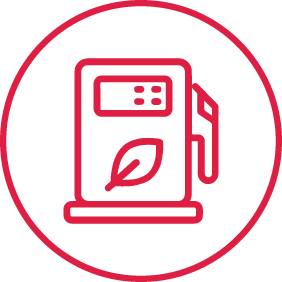 Produce, transport or store alternative fuels such as hydrogen, biofuels or synthetic fuels.
23rd August 2023 14:00 – 17:00
This workshop has been developed to support SMEs who:
Are

active in innovation and new product / process development.

Are considering making an application to join the

Clean Futures Accelerator

 programme.

Wish to gain a better understanding of the

Future Fuels

Clean Futures Accelerator challenge topic and applications.

Wish to use BCIMO's

Rail Development and Test Site

for the testing and demonstration phase of their project.
The workshop will be facilitated by the Clean Futures Accelerator team from BCIMO.
An industry guest speaker will present on the supply chain challenges and opportunities associated with the Future Fuels challenge topic.
By the end of the workshop SMEs will have a comprehensive understanding of:
T

he Future Fuels challenge topic and applications.

The type of solutions that the market is looking for.
The testing & demonstration facilities offered by BCIMO.
How to complete the testing & demonstration section within the application form.
Beverley Neilson – County Councillor, Worcestershire County Council and Chair of Ultra Light Rail Partners
Spencer Williams – Head of Consulting, Rhomberg Sersa Rail Group
The workshop has a 3-hour duration. Full agenda coming soon.
Please register to attend this workshop on our Contact Us page, making sure to specify the challenge topic you are registering for in the enquiry section.

The Black Country Innovative Manufacturing Organisation (BCIMO) is a not-for-profit Research and Technology Organisation (RTO) and operator of the Very Light Rail National Innovation Centre (VLRNIC), a unique, world-class centre for rail innovation based in Dudley in the West Midlands.

Black Country Innovative Manufacturing Organisation (BCIMO)
Very Light Rail National Innovation Centre
Zoological Drive
Dudley
DY1 4AW
For Sat Navs use: DY1 4AL
T // 07769 586893. E // info@bcimo.co.uk